What are Aptos lifting threads?
---
Aptos lifting threads is an ultramodern non-invasive method for face and body lifting. With Aptos bioabsorbable thread it is possible to achieve excellent aesthetic results without the use of a scalpel. With treatment the skin regains firmness and clear effects of rejuvenation. One component is polylactic acid (L-lactic), which stimulates cell regeneration and slows the ageing process.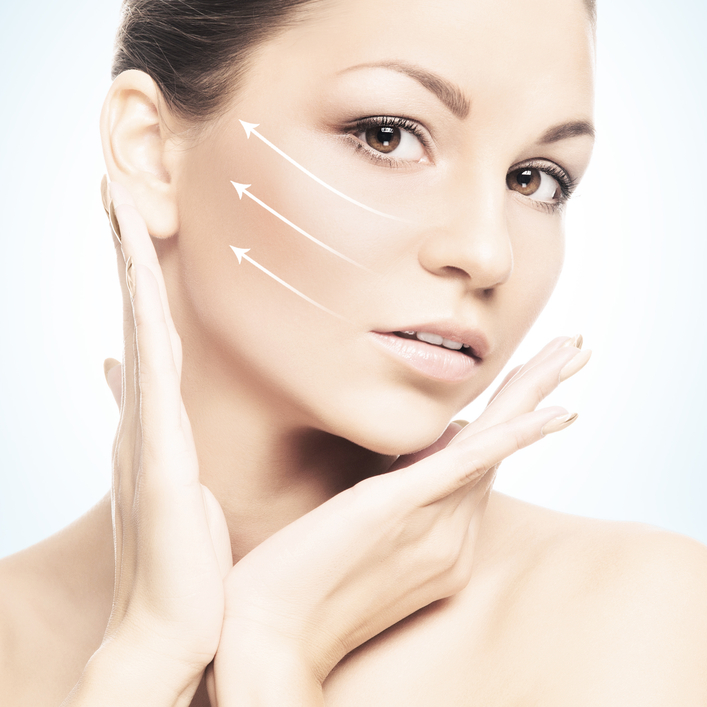 How quickly can you see the effects after surgery using Aptos lifiting threads?
The improvement is visible immediately after treatment. The optimum effect is visible 2-3 weeks after treatment. The effects are visible for approximately two years. Threads are entered through puncture points through the guide needle. Surgery is performed under local anaesthesia. It takes about 30-40 minutes to cover the face, and a single treatment area takes 10-15 minutes.
Who is Aptos Lifting Thread treatment dedicated for?
We recommend treatment for those who wish to make the following adjustments:
• drooping eyebrows
• forehead wrinkles
• adjustment of waning and falling cheeks
• adjustment of bulging cheeks (hamsters)
• adjusting the figure line
• lifting of the submandibular and neck area
• breast lifting
• adjusting slender arms and thighs
What are the contraindications for surgery using Aptos lifting threads?
• Acute infection
• Cancer development
• blood coagulation disorders
• Local inflammation