Aesthetic Gynaecology - Mona Lisa Touch treatment

The term 'Aesthetic gynaecology' refers to treatment that aims to restore the aesthetic appearance of intimate organs, improving the quality of life and sexual satisfaction, as well as the treatment of health problems. Aesthetic Gynaecology involves both surgical and non-surgical treatment. At La Nika we carry out laser treatment in the field of non-invasive aesthetic gynaecology using Mona Lisa Touch equipment.
How does Mona Lisa Touch work?
---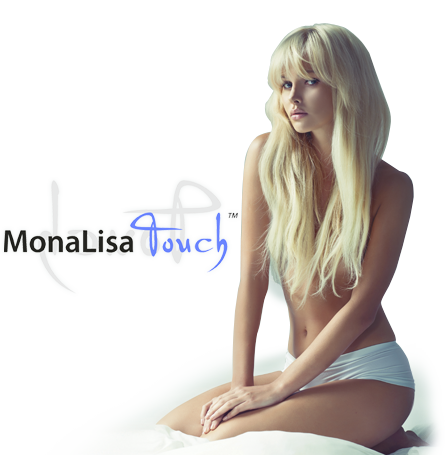 The Mona Lisa Touch is a unique laser designed specifically for the beauty, health and intimacy of women. This treatment helps to revitalize, rejuvenate and adjust intimate organs. This leads to contraction and restores the moisture level of the vagina - and thus the reduction of discomfort during intercourse. Another indication for surgery is stress incontinence. The unique laser head enables the strengthening of the front wall of the vagina and thus preventing discomfort. The MonaLisa Touch aesthetic gynaecology laser treatment is painless and complete with slight invasiveness and the minimum period of convalescence. Patients experience a significant increase in comfort and intimacy of everyday life.

Incontinence and the Mona Lisa Touch
---
Urinary incontinence is common (faces about 25% of women of all ages), but so shameful that it is often overlooked in silence. There are three types of urinary incontinence: urgent, stress and mixed. Each of these causes general discomfort and affects not only the loss of efficient physiological functioning, but is undesired self-esteem of women. Mona Lisa Laser Touch allows for the treatment of urinary incontinence. It is usually sufficient to carry out single treatment to remove light or medium severe stress of urinary incontinence.

Mona Lisa Touch and plasticity of the labia

Undeniably, an intimate genital appearance affects self-esteem, openness to intimate relationships and sexual satisfaction of every woman. A labia which is too large or asymmetrical is not only an aesthetic defect, but can often impede daily functioning, e.g. sports. The deformation of the lips can occur after a natural birth, and organ hypertrophy is as a result of genetic predisposition and sudden weight gain. Mona Lisa Laser Touch allows you to correct the defects of intimate organs without a scalpel in order to obtain much better results than by surgery.
Other indications for Mona Lisa Touch treatment
• Treatment of vaginal atrophy
• The problem of vaginal dryness around the menopausal period
• Rehabilitation of women after childbirth
• Urinary tension incontinence
• Rejuvenation of the external genitalia
• Postnatal scar adjustment

Contraindications for Mona Lisa Touch surgery
• Menstruation
• Pregnancy
• Cancer
• Intimate genital infections