Aqualyx - liposuction without a scalpel
---
Surgery is carried out with Aqualyx, a non-surgical liposuction. Aqualyx the world's only certified formulation that is used to reduce body fat using the intralipotarapy technique. The technique has been classified as the safest injectable way to remove fat.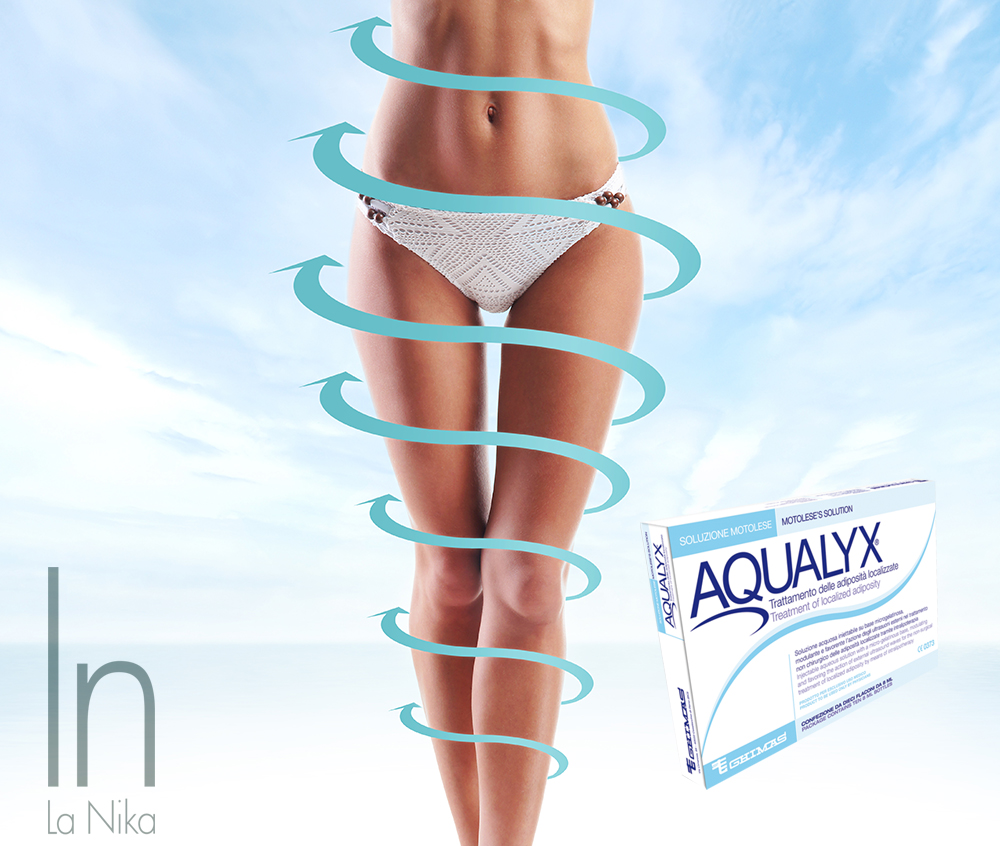 What is Aqualyx treatment like?
Aqualyx is administered directly into the patient's fat tissue by injection needles. Typically, piercing is performed twice. Aesthesis surgery is virtually painless because the Aqualyx formulation is added. A decisive advantage of this type of surgery is reducing body fat, as opposed to traditional liposuction, as well as a limited number of stitches; it's painless with a low probability of damage and bruising of the skin. Surgery takes about half an hour.

Indications for Aqualyx surgery
• Upper limbs around triceps
• Back folds (below the ribs)
• Stomach
• Hips
• "Breeches"
• Buttocks
• The inside of the thighs
• The inner side of the knee
• Double chin / jaw contour modelling
• Male gynecomastia
• Lipomas
• Buffalo neck (after antiretroviral therapy)
Contraindications for Aqualyx surgery
• Acute kidney and liver disease
• Diabetes
• blood disease associated with excessive bleeding
• Continuous use of blood thinners
• Thyroid disease: Aqualyx can be performed in patients with autoimmune thyroid disorders. Patients with multinodular Hashimoto - only in cases when antibody levels are very low or zero
• Pregnancy
• Breastfeeding